Extractor-Inserter
Cartridge Stand

Stand for an easy and safe cartridge exchange, wich allows you to work with different cartridge types on various soldering points.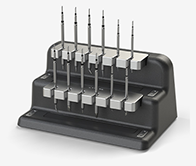 Solder Reel
Stand

Ideal solution for easy soldering wire supply. It can be placed in horizontal and vertical position to suit your working needs.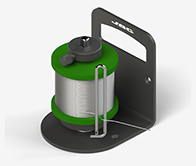 Solder Pot
Cartridge Stand

Robust and stable unit which gives security while working and avoids tipping over accidentally.